Belle Banne Conveyor Services Acquires Conveyor Pulleys Australia
We are pleased to announce that effective 7 January 2019, Belle Banne Conveyor Services Pty Ltd ("BBCS") has acquired the business of Conveyor Pulleys Australia ("CPA"), from Longship Enterprises Pty Ltd.
BBCS, part of the Fenner Dunlop Australia group of companies, is a leading supplier of conveyor products, belt handling technology, materials handling engineering and maintenance services in the mining, bulk materials handling, ports, and heavy industry market sectors.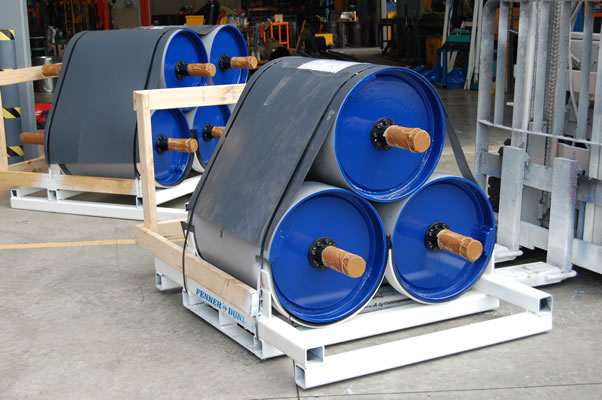 CPA is a leading designer and manufacturer of conveyor pulleys, fabricated steelwork and a range of structural and specialised project work for bulk materials handling belt conveyor systems and other industrial markets worldwide.
"The combination of our BBCS brand with the CPA products and services will allow us to offer a complete range of high-quality pulleys, manufactured locally in Victoria," said Stuart Milliken, Fenner Dunlop's Chief Financial Officer. "We will combine the knowledge and expertise of the two businesses to enable CPA to provide the highest level of service and support to its many valued customers".
BBCS will continue to operate CPA at the same location, at 11 Network Drive, Carrum Downs, Victoria 3201.
Resources