Statewide Belting Trash Waste Inefficiencies and Align with Cleanaway
Fenner Conveyors' Tasmania-based operations, Statewide Belting, have made strong progress towards the group's sustainability commitments, through a business alignment with Cleanaway Waste Management.
Statewide Belting has been delivering maintenance services for Cleanaway's recycling operations in Hobart for over eight months. Statewide Belting Branch Manager, Jason Smith said it's through this work that the alignment was developed.
"From discussions with Cleanaway, we identified that we could be helping each other. Our service team was already assisting Cleanaway to maintain their recycling facilities, and with their help we've been able to develop methods of being more sustainable in our workshop."
"Given the nature of our work, a lot of our waste is materials that are difficult to recycle responsibly; metals, rubber, rags, and so on. Cleanaway collects this waste and gives it a second life, reducing our workshop's contribution to landfill."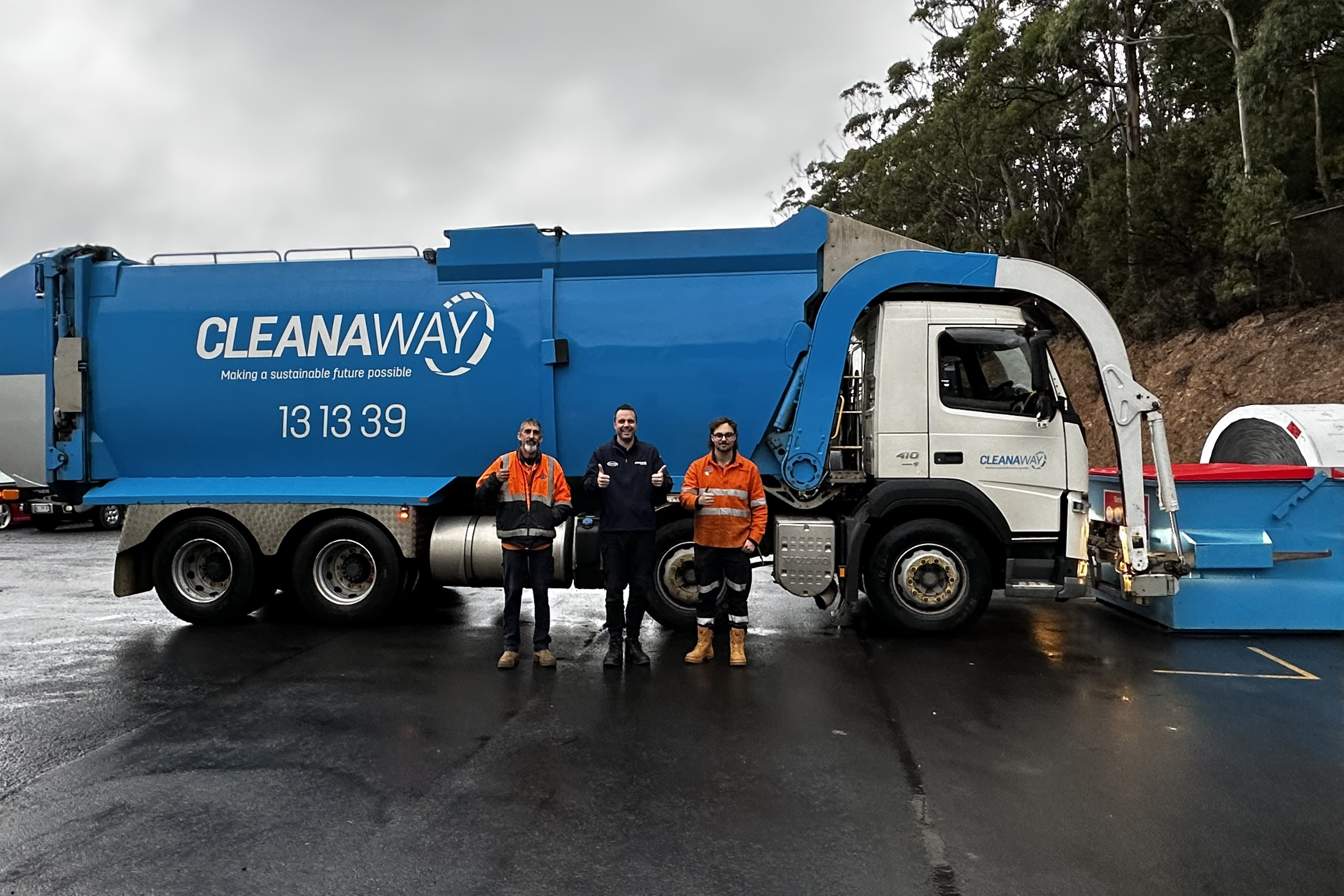 Working with Cleanaway allows Statewide Belting to more accurately measure the tonnes of industrial waste collected and sustainably disposed of, so that the business can work towards the overall Fenner Conveyors group goal of reaching net-zero emissions by 2050.
"We can now measure the amount of waste we are producing, and make informed decisions based on facts."
Smith says the alignment has been six months in the making. "We've been working closely with the team at Cleanaway, Hobart, to fine-tune our processes for waste sorting and removal."
Cleanaway began servicing Statewide Belting's Hobart operations in February 2023, with the aim to integrate the recycling and waste removal processes into the business. Today, all of Statewide Belting's branches across Tasmania are on board.
Cleanaway has been working with other locations within the Fenner group for some time including manufacturing and/or service branches in Western Australia, Queensland, Northern Territory, Victoria.
"It's great to be working with a company whose values align with ours. Since joining the Michelin Group of Companies, we have been working towards the All-Sustainable vision, by focusing on reducing our impact on the planet."
Statewide Belting have received positive feedback on this alignment from its team members. "People want to know that they can choose this career and this industry, while maintaining a commitment to the environment."
"It's not one or the other; with business alignments such as this, we are showing that manufacturing and sustainability can go hand-in-hand."
Read more in the Australian Bulk Handling Review.