ACE Designs Vibrating Screen for Dewatering Solutions
With the increasing awareness of the risks associated with respirable dust in underground coal mines, mining companies have been progressively introducing more and more water into the underground environment in an effort to manage the risk.
Due to nature of the mining process, the majority of this water makes its way onto the mines conveyor system, creating major spillage issues along with material degradation. Traditional 'fixed' de-watering systems are ineffective at removing these large quantities of water from the conveyors.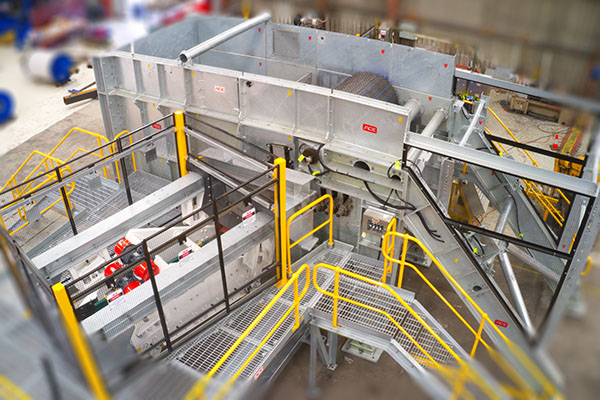 Receptive to this industry challenge, ACE have developed a new style of conveyor dewatering system, using technology from coal processing plants. The new system combines a staged process to provide customers with highly efficient and sustainable operations.
The primary dewatering cutter blades slice the bottom section of the material flow where the majority of the water is contained. The heavily water-laden material is then derived into an auger where it's directed out of the chute and into the next phase where a vibrating screen separates the free water from product. Finally, the dewatered material is loaded back onto the belt while the excess water is piped away to a sump where it can be re-used.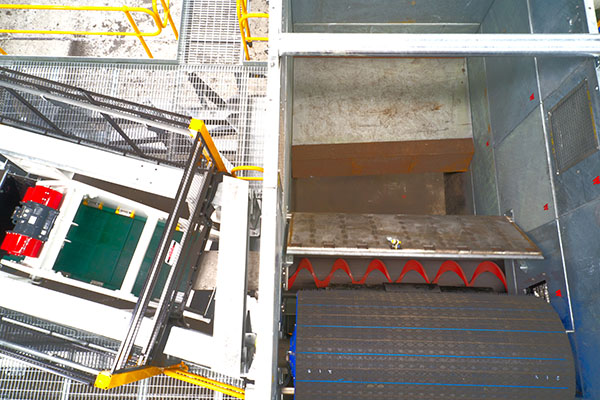 The development has been a combined effort between ACE Queensland (QLD) and New South Wales (NSW) teams. Leading the QLD arm of the project is ACE Branch Manager, Mark Wilcock.
"We've now successfully supplied these systems to several major underground coal mines in Australia, including Narrabri and Ashton coal mines in NSW," says Wilcock.
"We're thrilled with the results so far - systems currently in operation are successfully removing water from the Mine's conveyor systems, every single day."
Engineering Manager from ACE NSW, Matthew Malone, explains that the system can be conveniently installed in any location where product is transferred from one conveyor to another.
"With our in-house engineering Team, we can ensure the dewatering system can be customised and provide an integrated system for any application."
"We're receiving positive feedback from customers – one site said it's one of their best transfers yet!"
To find out more or organise ACE dewatering solutions for your site, please contact your local ACE Branch:
ACE QLD – Mark Wilcock
ACE NSW – Shane Wilson or Andrew Killen