One Year of ACE-ing Safety in Mackay
ACE QLD records Safety Milestone of 12 months recordable injury free.
Last week the ACE QLD Team reached 12 months recordable injury free.
As part of the Fenner group of companies, ACE operates under the SafetyCircle program, instilling safe behaviours from the ground up.
The ACE QLD workforce spans across the service and manufacturing branch at Enterprise Street, Paget, as well as several site teams working at mines in the Bowen Basin. Servicing major customers including Anglo American, BMA, Glencore and Kestrel Coal, the ACE Team are well practiced in ensuring work is delivered safely.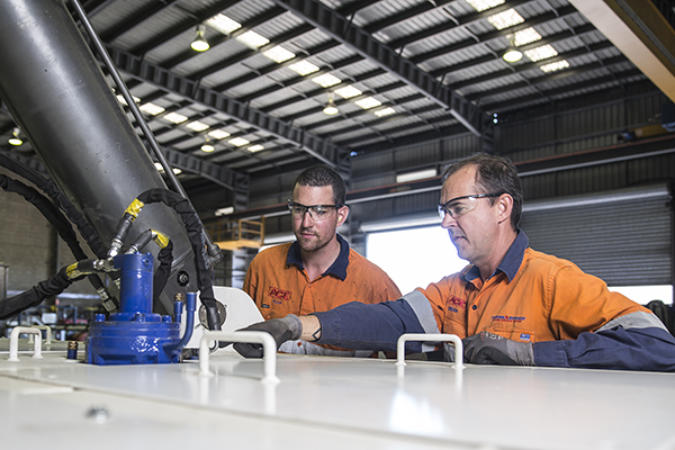 Workshop Manager, Alan Esau, says recent safety initiatives have assisted the Team in reaching 12 months injury free.
"We regularly hold Safety Circle discussions to identify hazards and make improvements around the workshop," says Esau.
"To maintain the strong safety culture we've built over the last 12 months, we're planning further training courses that are specific to the day-to-day safety of our Team, including rigging, hydraulics, and safety at heights."
This safety milestone comes as ACE delivers its first major conveyor installation project at Anglo American's Aquila Mine.
"The last 12 months were the busiest we've ever been. It's a real testament to the safe behaviours of the entire ACE QLD Team that we were able to maintain safety while delivering several major projects, all at once," said Mark Wilcock, ACE QLD Branch Manager.
Wilcock believes the milestone stems from a strong safety culture within ACE QLD.
"It requires a continual focus on safety from every single person – starting with the design team, right through to the workshop and site installation and maintenance teams."
Find out more about Fenner commitment to safety here.