Tuff As More Than Doubles Belt Life For Manganese Ore Producer
The largest manganese ore producer in the world is experiencing strong results from Fenner Conveyors' Tuff AsTM belt cover compound, and as a result, Tuff AsTM will be rolled-out for all conveyors across site.
Located in the Gulf of Carpentaria off the coast of Australia, the site operates in tough, highly abrasive conditions.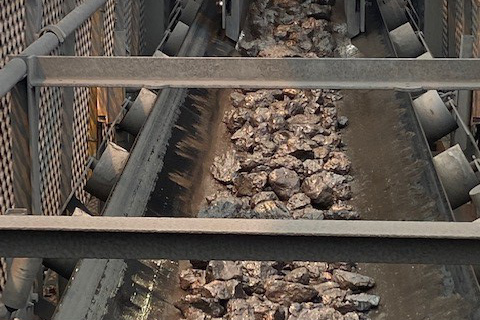 Account Manager for the site, Andrew Morgan, said the product is renowned for being harsh on belt.
"Manganese ore is a nasty beast when it comes to impact on conveyor belt. Being sharp and heavy, the site is at high-risk of cuts and gouges if the right belt is not installed."
"Combine this with the hot and humid climate, change outs through wet season and dry, and it makes for challenging mining conditions."
Fenner has been supplying to the open-cut mining operation for many years, with the Tuff AsTM compound first trialled in 2019. Before Tuff AsTM was installed, the site was experiencing poor performance on the primary feed plant conveyor belts.
"If the change out aligned with the shut cycle, it would only make it through 13 weeks, and quite often had to be replaced after belt rips occurred - even though the top cover was still in fair condition," said Morgan.
During this initial trial of Tuff AsTM, belt change-outs were increased from every 13 weeks to 21 weeks, allowing the site to extend their overall shut cycle duration.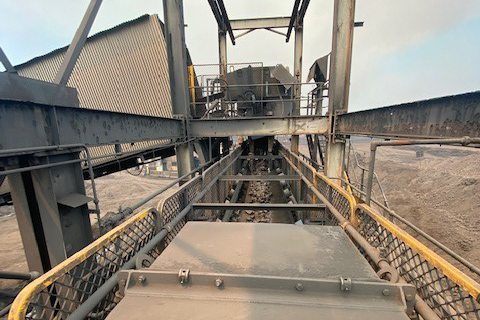 Now, three years on, the site has further extended belt change-outs to 26 weeks, and as a result all fabric conveyor belts on-site have been catalogued for change-out to Tuff AsTM belt.
"We're pleased we've been able to deliver these results for the customer - total cost of ownership is down and throughput is up," said Morgan.
"It's always our aim to supply equipment that is in production for longer periods of time. We understand how much is involved with changing out a belt, so helping customers minimise this is key."
The migration to Tuff AsTM across site will be a gradual process. Fenner are working with the customer to use existing stock first, to ensure the change is considerate both economically and in terms of waste.
"Our strong relationship with the customer means they come to use to resolve their issues, whether it be belt, service, rollers, frames, splicing materials, cleaners or other accessories – we extremely proud to be the main supplier across site."