Another Safety Milestone Under the Belt for Fenner Conveyors at Emerald Service Branch
Fenner Conveyors' Emerald team has surpassed 365 days injury free, achieved through a dedicated and proactive approach to safety demonstrated by each of the 42 team members.
Servicing customers across Queensland's Bowen Basin, the Emerald team regularly undertakes high-risk work as part of their responsibilities, including working with cranes, conducting conveyor belt changeouts and splicing, as well as engaging in underground maintenance work.
Working underground presents unique challenges, such as wet and dark conditions and the demanding nature of manual handling.
Branch Manager, Jacob Gibbs, said despite these complex work environments, the team has demonstrated resilience and adaptability.
"We regularly engage in open safety discussions, safety stops, and consistently apply the principles of the SafetyCircle program."
The SafetyCircle program introduced by Fenner Conveyors has played a pivotal role in guiding the Emerald team's safety initiatives. This program emphasises the impact of everyday decisions on overall safety, underscoring the importance of making conscious choices to ensure a secure work environment.
"This milestone means as a group we are willing to stop and make an area or job safe before continuing the work. Our guys are going home the same way they come in, and that, to me, is the most important," said Gibbs.
Safety is grounded in Fenner Conveyors core values. Safety Advisor, Kyle Graham, said safety is constantly monitored at all levels of the business. Part of this includes monitoring and recording the number of safe days for each of Fenner Conveyors' locations.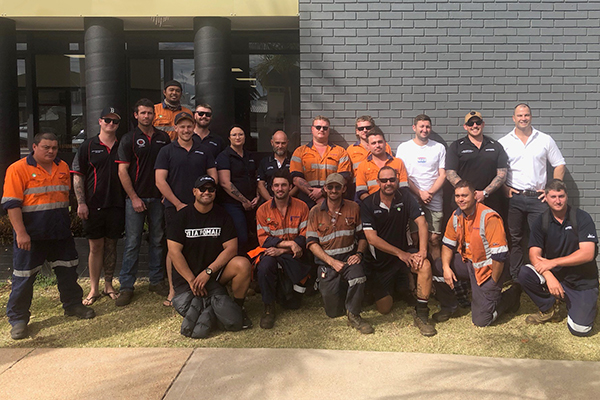 "We recognise each time one of our branches record a new milestone of days without workplace injury. For us, it's about fostering a workplace culture where safety is front-of-mind, in every decision we make," said Graham.
By prioritizing safety in both their professional and personal lives, the Emerald team have successfully created a culture where every decision, no matter how small, contributes to a safer work environment.