Splice without a Knife Wins Best Solution to a Specific Workplace Health and Safety Award
The WorkSafe Awards celebrate the efforts of Victorian people and organisations in improving workplace health and safety and supporting injured workers' return to work. Finalists were selected from 219 nominations across nine categories and represent a variety of industries, including construction, transport, retail, local government and health.
Belle Banne Conveyor Services (BBCS), part of the Fenner Dunlop Australia group of companies, has won the Best Solution of a Workplace Health and Safety with the Splice without a knife initiative.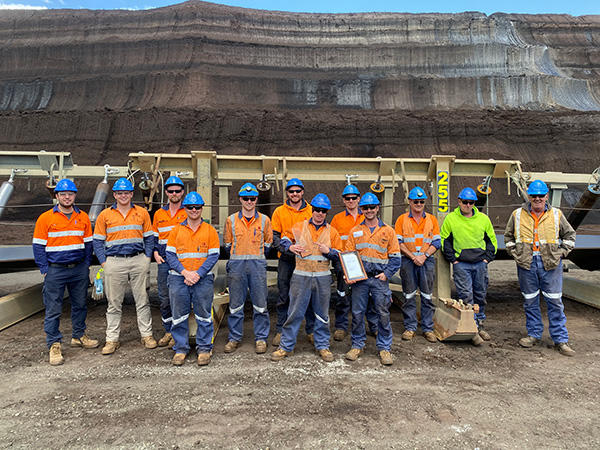 Employees at BBCS realised that 80% of injuries at their workplace were lacerations caused by using knives to splice conveyor belts or repair damaged sections of rubber. In response, it was developed a knifeless splice technique that involved identifying 10 actions that required a knife and implementing an alternative method for doing each task.

Stuart Milliken, Chief Financial Officer, said "Creating a safer environment for our employees is always the forefront of our business. We are honoured to be recognised for this award, and thanks to Kurt, Glenn and the BBCS Team for their leadership to increase worker safety. The splice without a knife methodology has changed the way belt splicing is completed across the industry Australia wide."

Several outstanding safety initiatives and projects were also recognised, congratulations to all the winners.
Splice without a Knife Success Story - Download PDF