Fenner Improving Safety with Innovative Solutions
The North Goonyella Mine is operated as an underground longwall mine that produces premium quality coking coal for the export market. The mine is located 160 kilometres west of Mackay and 17 kilometres from the Burton Gorge Dam, in the Central Queensland Highlands.
As part of the longwall mining process, a procedure known as secondary support must be completed before the longwall can advance along the coal face. Secondary support refers to the installation of a series of additional specialised rock bolts into the roof above the main gate conveyor which are specifically designed to withstand the complex geological changes which occur as the longwall advances. This process is critical to ensuring a roof collapse does not occur.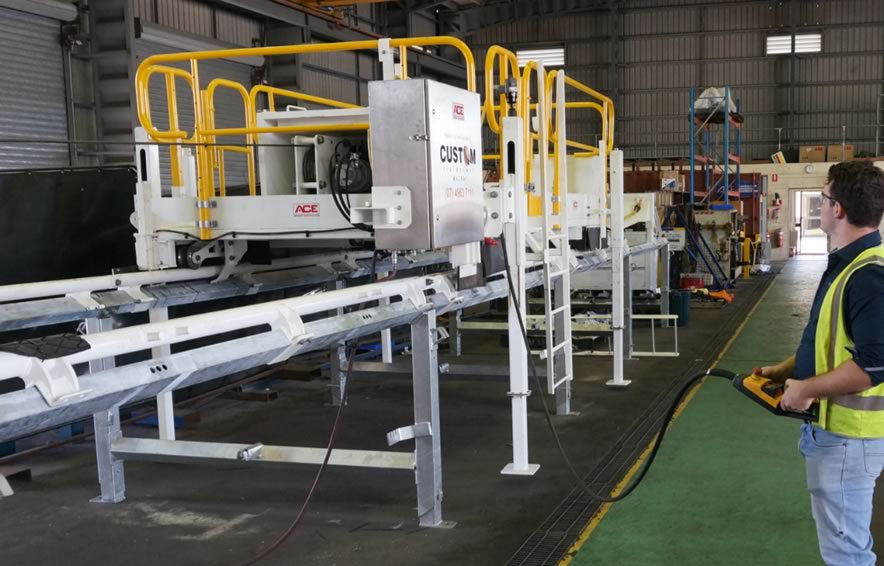 The previous method used to complete this process at North Goonyella involved the installation of a scaffolding system over the conveyor from which operators could install the roof bolts. This method was highly labour intensive and due to the difficult method of advancing the system, was slowing down the advancement of the longwall.
Following identification of this process as an area for both safety and efficiency improvement, Fenner Dunlop and Peabody worked together to come up with a solution that recently won the 2017 Peabody Global Safety and Health Innovation Awards. The awards demonstrate Peabody's commitment to safety and foster the sharing of best practices across Peabody and the industry.
The solution involved the development of a custom-designed Mobile Bolting Working Platform positioned on wheels above the conveyor structure. The platform is operated by a dual directional air winch with remote control pendant, allowing the platform to be safely and efficiently advanced along the conveyor chamber with little operator effort required. Additional functional/safety improvements were also executed including a failsafe braking system, dedicated bolting points, storage facilities and Australian Standard compliant handrailing.
Implementation of this solution has significantly reduced manual handling injury exposure while also improving roof bolt installation rates resulting in the secondary support process now being well ahead of the advancing longwall face.
Fenner Dunlop is currently designing another unit to be delivered late this year to an underground coal mine in New South Wales.
Resources