New Port Kembla Branch is Officially Open!
To mark the opening of the new, strategically important branch, Fenner Dunlop celebrated the occasion with an Open Day event for customers, business partners and suppliers.

The decision to relocate the branch to Port Kembla is a further example of Fenner Dunlop's ongoing commitment and growing presence in the Wollongong region and the growing popularity and demand for Fenner Dunlop products and services.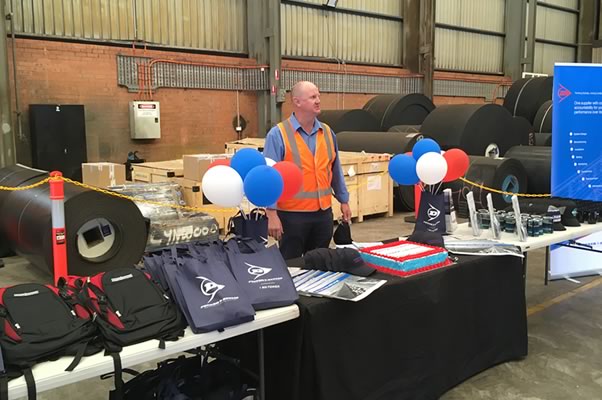 "Opening a bigger branch builds upon our strategic plans for continued growth and development across Australia through investment in local operations," said Peter Reed, Branch Manager. "This move shows that we have the right people on the ground with a real passion for working hard to meet the needs of our customers".

The branch is conveniently located at 2 Flinders Street, Port Kembla. Along with customer service, the branch features 1600m2 workshop, 2000m2 hardstand with head cranes, suitable to service any conveyor belt requirement.