Fenner invests in the factory of the future
Published in Australian Bulk Handling Review
Australian manufacturer Fenner has invested $23.5 million into its Kwinana facility in WA. ABHR learns more about the project, including how it will boost local manufacturing of steel cord and ply conveyor belts.
Iron mines are a relentless environment for conveying equipment. The ore can cut, gouge and rip through heavy-duty belts, while the fines can lead to serious abrasion issues.
Miners know these conditions require some of the strongest belts on the market, but durability is only one aspect. Due to the remoteness, mines need to know that their equipment has local support to keep conveyors moving.
Hong Koh, Fenner Conveyors general manager – manufacturing, said this is why the company has invested heavily into manufacturing its belts in Kwinana, Perth.
"Fenner opened a strategic location around 40km south of Perth to help support the nearby iron ore and broader mining industry," he said.
"Being local means we have lower freight costs and drastically lower lead times, as we're only shipping the belts from the plant to the site."
The $70 million facility opened in 2009 and primarily produces the steel cord belting. At the time, the move was one of the largest investments into conveyor belt manufacturing made in Australia by a single company.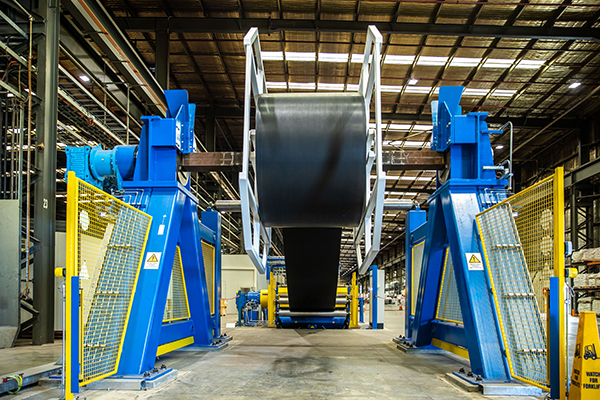 In 2020, the company partnered with German-based Siempelkamp as part of a $23.5 million expansion to the Kwinana facility. A third press line was to be installed to increase Fenner's steel cord capacity by a further 50 per cent.
The facility already housed two of the world's largest steel cord press lines, measuring 18.5m in length and having the capability to produce steel cord and rubber ply belts up to 3200mm wide and 50mm thick.
Koh said an increasing demand for steel cord belts meant Fenner needed to significantly expand its production facility.
"Our customers have seen the belts in action and keep coming back for more," he said.
"Siempelkamp is industry-leading in belt manufacturing equipment. Their technology provides us with enhanced visibility over the manufacturing process.
"It allows us to increase the level of automation and provides more control over our ability to produce custom-made belts."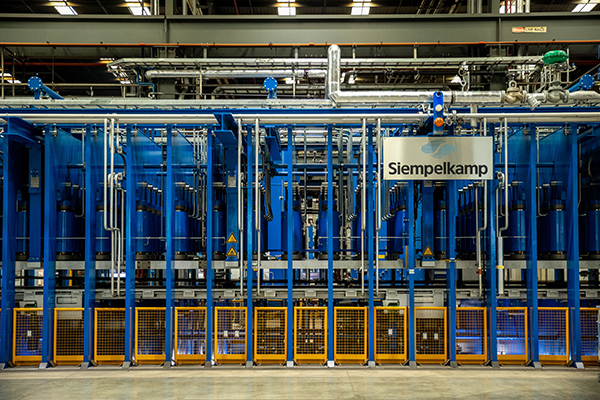 Koh said a critical factor for the plant's success was its inventory management.
"Manufacturing operations across the world have been affected by COVID-19 lockdowns, but while others were running out of raw material, we ensured our factories could continue manufacturing belts in a timely manner," he said.
The Kwinana plant incorporates a testing and research and development (R&D) laboratory on-site, which is primarily used for Australian Standards testing.
Nithin Chandran, plant manager at the Kwinana site, said the company is always considering ways to make its existing range better.
"Our team is constantly developing new and improved compounds and ways to make every aspect of the business better," he said.
Fenner Conveyors also invests heavily into its manufacturing staff. Chandran began his career as an engineer at the company's Footscray site.
"Investing into people is one of Fenner's strong points," he said. "Since I started, I have been encouraged to develop my skills, which has been a huge positive for me.
"When staff are supported in this way, there's a sense of fulfillment that comes with the role. It's more than just doing a job; its contributing to the success of the team and overall business."
Another benefit of being a local manufacturer is the support Fenner offers. The company's staff understand the local conditions and regulations and can provide on-site assistance much faster.
With the third press line now fully operational, the company is planning an open day at the factory to allow customers to see how Fenner steel cord belts are made.
"We are committed to supporting local manufacturing, and the Kwinana expansion is proof of that," Chandran said.
"Installing state-of-the-art equipment lets us continue investing into the latest technologies and improve the service we can offer.
"This investment enables our operations, and that of our customers, to be more efficient, sustainable and safe for the future."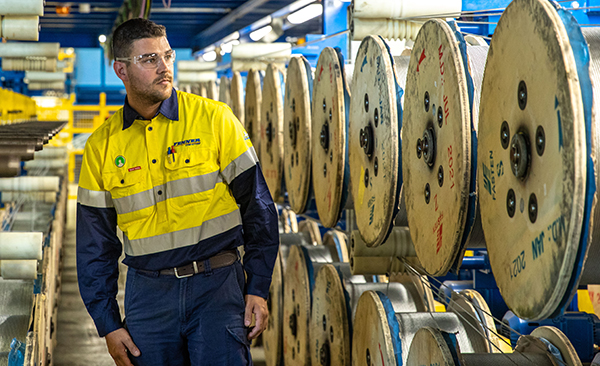 Custom Design Your Belt
Make your next belt order one that is specially designed to your site using our custom belt quote tool.