Another Safety Milestone For Fenner at Premier Steel Cord Belting Factory
The manufacturing team at Kwinana have achieved 365 days recordable injury free.
Fenner's Kwinana factory manufactures Fenner Steel Cord conveyor belt for customers all over Australia. Plant Manager, Nithin Chandran said the factory has had a strong safety culture since its inception.
"The Kwinana plant has been operating for 13 years now, undergoing significant expansion with the addition of the second and third press lines," said Chandran.
"While this has been positive for our workforce creating a number of local jobs, it has also required us to be on top of training and protocols, to ensure our team is confident operating the heavy-duty equipment and new operating systems."
The Kwinana manufacturing team is made of 50 team members, who perform a range of high-risk tasks with safety precision.
"As Fenner's premier location for the manufacture of Steel Cord belting, it's imperative that production is carried out efficiently and safely. There's always a lot happening in the factory – forklift movements, crane movements (lifting up to 70 tonnes), rubber milling and use of knives on the calender, and not to mention extreme heat coming off our press lines."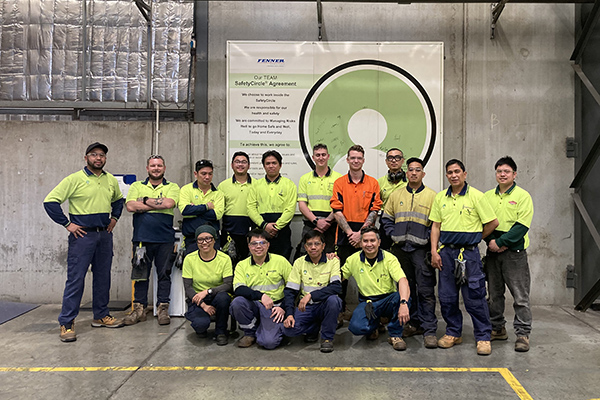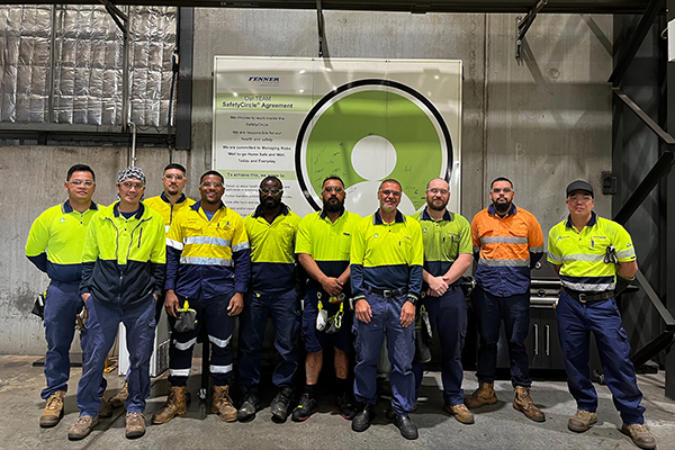 Pictured: Kwinana Manufacturing day-shift (left) and night-shift (right) teams.
Health and Safety Advisor, Alex Ashby, said the team has a strong track record of hazard identification and reporting, along with Safe Act Observations, which has undoubtedly contributed to this milestone.
"While we haven't had any major or specific safety hazards in the last year, we have identified and fixed several small ones – every little bit contributes to the overall safety of our team," said Ashby.
"Milestones like this don't happen by accident – they speak to the strong safety culture in the factory."
Kwinana follows Fenner's nationwide 'SafetyCircle' program - a simplistic approach designed to breakdown the Australian cultural barriers of approaching our mates about keeping safe.
The behavioural-based safety approach uses straight forward language and ideas to enable self-responsibility, self-leadership, situational awareness and active risk management at all levels.
"Our team gets a lot out of these training sessions and we are looking forward to our next refresher coming up in December this year," said Chandran.
"It's no question that we are more efficient when we work as a team and all team members feel safe carrying out their work."
"This milestone demonstrates that we are on the right path to ensuring our people go home safe and assured that Fenner is committed to providing a safe working environment."