Fenner Aces Safety in NSW
Fenner Dunlop knocks out yet another safety milestone, recording total injury free for 365 days at its ACE manufacturing facility in Somersby, NSW.
Total injury free refers to not only recordable injuries as per Total Recordable Injury Frequency Rates (TRIFR) and Severity Rates (SR), but report only and first aid related injuries.
ACE NSW is the third branch to record 365 days injury free within the last two months – a testament to the safety culture within Fenner Dunlop.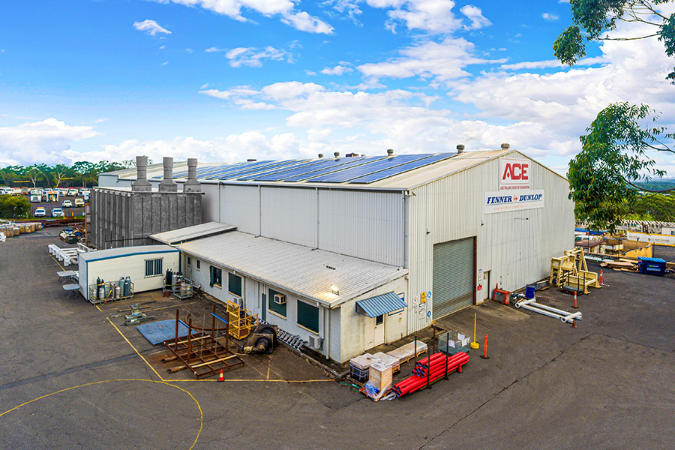 Established in 2006, ACE NSW specialises in electrical and mechanical design, manufacturing, and commissioning of conveyor equipment for major mining customers.
In recent years, the ACE NSW team has made a strong effort to improve safety, explains Regional Manager, Shane Wilson.
"Last year we had three soft tissue injuries occur within one month. Prior to this we had just reached the milestone of 500 days recordable injury free."
"The team was disappointed to have three injuries after withstanding such a long safety streak, but we hit refresh on our safety programs and are thrilled to be back on track with this milestone."
"Our priority is always to return the whole team home safe."
ACE NSW developed a strong consultation process with its team by integrating Safety Circle principles into a range of operations across the business.
"We bring the team together for Safety Toolbox talks on a new topic each month, using Safety Circle to open up conversation about the choices, actions and solutions required for safe outcomes."
The NSW team have also expanded on the Safety Circle framework with their 'MoveWell' program. NSW Health and Safety Advisor, Deni Murray, implemented the preventative injury and education program, in conjunction with sports physio provider, Baimed Sports Physiotherapy.
"Prior to starting each shift, team members are allocated 15 minutes to complete a range of stretches and mobility exercises as part of their routine safety checks," explains Deni.
"Mobility plays a pivotal role in our team's ability to perform manual tasks and operate equipment safely."
"We introduced MoveWell as a non-compulsory initiative, but it was embraced by our operational teams and is still in place today."
The success of this milestone can be attributed to a workplace culture where team members feel confident to speak up and report issues, and leaders support continuous improvement, says Deni.
"Safety communication is a two-way process – we rely on our team to identify hazards, and we provide them with the guarantee that it will be addressed promptly."
"By involving the whole Fenner team, we are able to foster a culture that develops strong leadership and safe working conditions."
To learn more about Fenner's commitment to safety, visit Safety, Environment and Quality (fenner.com.au)