Fenner Conveyors Attends Rio Tinto Supplier Recognition Awards
On 16 March 2023, Fenner Conveyors, Conveyor Products and Solutions (CPS), and Michelin were invited to attend the Rio Tinto Supplier Recognition Gala.
The inaugural event celebrated the enormous contribution of suppliers to Rio Tinto and the local community, as part of the Supplier Recognition Program.
Fenner Conveyors aspires to be a supplier of choice within the Australian Mining and Related Industries, working in partnership with its customers to support capability development, encourage innovation, and ensure local communities remain strong and sustainable.
Executive Director, David Landgren, said the business has made significant strides towards providing innovative and sustainable solutions to Rio Tinto.
"Mining is one of the most challenging industries, and it's critical to have reliable and efficient suppliers to ensure smooth operations. Fenner Conveyors and CPS have demonstrated their commitment to delivering high-quality products and services that meet the needs of Rio Tinto and other mining companies."
"We were pleased to attend this event and celebrate alongside so many commendable players within our industry."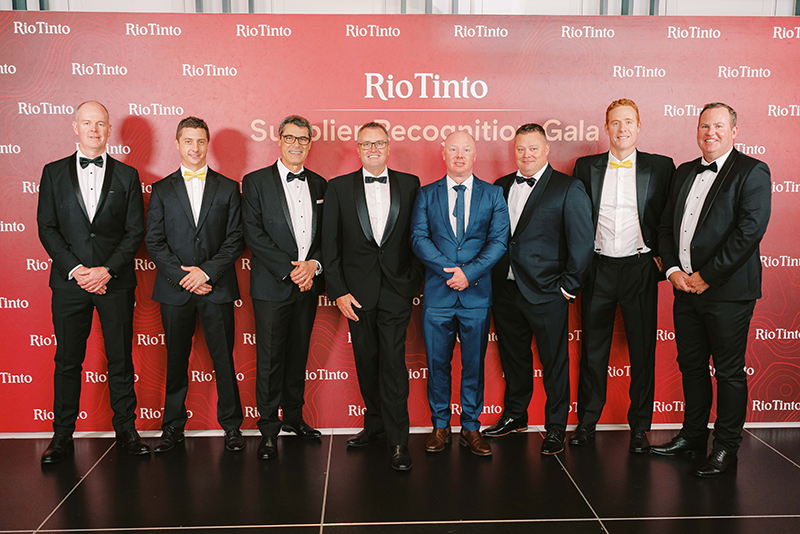 Rio Tinto works closely with suppliers in Western Australia as part of the company's ongoing commitment to supporting the communities where it operates. Its spend with Fenner Conveyors has contributed to supporting training and skills development across manufacturing, engineering and field service divisions of the business, as well as to expand capabilities as an Original Equipment Manufacturer (OEM) in Australia.
Fenner Conveyors congratulates the winners of the Supplier Recognition Awards, and recognises the efforts and collective contribution of all suppliers and customers to our industry and the local communities in which we operate.