ISO Certified at ACE NSW
Fenner Dunlop's ACE facility in Somersby, NSW has successfully received ISO accreditation, fulfilling internationally recognised standards of quality.
The respected ISO 9001:2015 indicates that ACE NSW operates with a quality management system, allowing them to consistently provide quality engineering, design and fabrication of conveyor systems.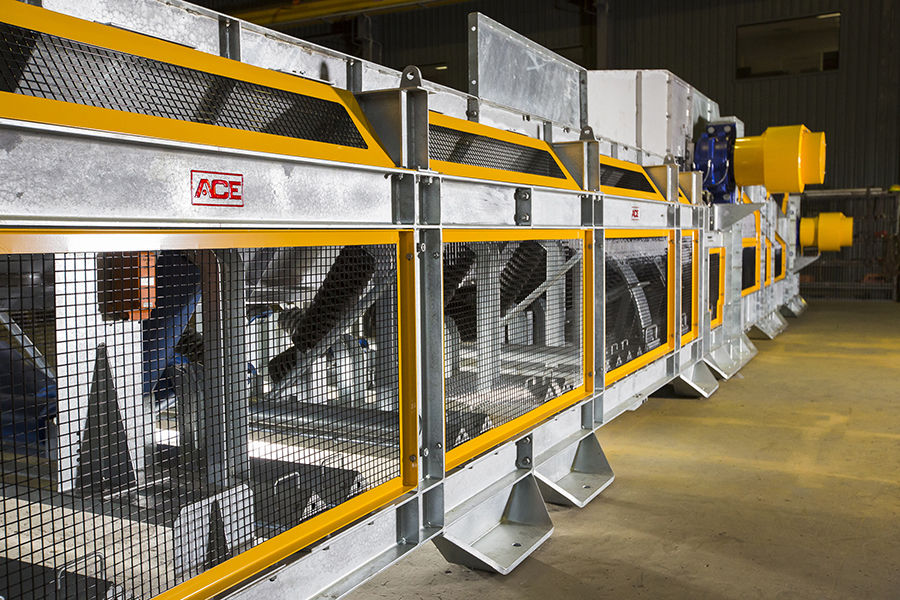 The certificate requires successful completion of several audits, verifying that ACE works in full compliance of the ISO standard, while continually working to improve processes.
The ACE NSW branch pursued ISO accreditation to demonstrate its commitment to delivering high-quality products and services which meet the needs of customers, said Shane Wilson, Branch Manager.
"Over the years, ACE NSW has been working in line with the quality management standard. We decided ISO accreditation was a great opportunity to formalise this work," Wilson explains.
"Our team consistently delivers high-quality outcomes for our customers. With ISO accreditation we can further instil customer confidence in the business."
The ISO 9001 certification means continually driving for improvement, ensuring issues are identified and acted on appropriately. As such, ACE NSW has implemented simple and effective processes to drive quality management systems, including weekly reviews, regular internal and external audits, alongside comprehensive annual auditing.
"With the quality team we have here at ACE NSW, we are confident that maintenance processes will become part of our day-to-day operations."
Obtaining ISO 9001 provides further opportunities for the ACE Team to diversify the market.
"The certification provides the formal documentation to attest our reputation in the industry."
The ISO certification at ACE NSW is effective as of August 2021.