New Mackay Base For Conveyor Solutions Team
Published in Industry Queensland
The Fenner Conveyors and Australian Conveyor Engineering (ACE) businesses in Mackay have started moving into a new 21,500sq m facility at 217 Farrellys Rd, Paget.
Part of the Michelin Group of Companies, Fenner & ACE commissioned the purpose-built facility in 2020 to facilitate the growing field service and engineering businesses, from one location.
Fenner Conveyors executive general manager - operations east, Brett McMillan, said the shift will help bring the teams together to increase efficiency and collaboration, as well as provide further career development opportunities for the workforce.
Up until now, Fenner and ACE teams in Mackay have operated from separate locations.
With over 80 years of operations in Australia, Fenner is well known for its conveyor belting products and services, including belt splicing and refurbishment. Fenner's Mackay branch has been located at Jon Vella Dr, Paget, for almost 20 years.
The ACE business has seen significant growth over the last decade, with the Mackay facility most recently located at Enterprise St, Paget.
"Working together we are able to deliver 'Engineered Conveyor Solutions' – everything from conveyor system engineering, manufacturing install, monitoring and maintenance," McMillan explained.
"We've been operating with our Engineered Conveyor Solutions strategy for a number of years now, however coming together now from the one location will allow us to increase efficiencies and collaboration."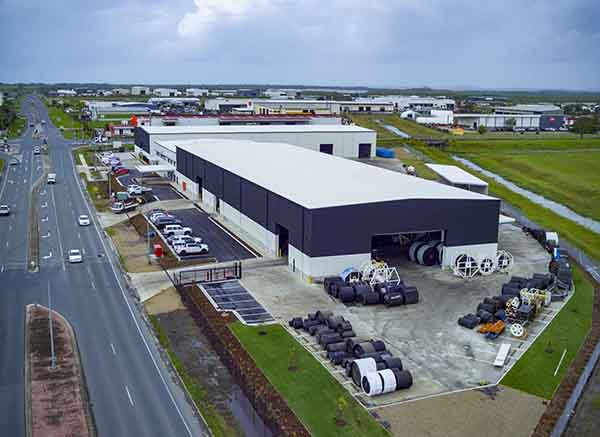 ACE general manager, Brendon Harms, said the new facility would increase the team's resources and capacity to deliver products and services to its customers.
"The new shed will be able to facilitate full-size conveyor system mock-ups for our customers," he explained.
"It also gives us the ability to expand our pulley manufacturing capabilities with extra space for our loaded and unloaded pulley testing equipment."
The new site will also host conveyor training programs for the Fenner Registered Training Organisation (RTO).
Mr Harms and Mr McMillan said the project for the new facility has supported local businesses, with delivery by construction company, Woollam, alongside other local contractors.
One hundred and eighty employees will be based at the business' new combined facility, expected to be fully operational in the second half of 2022.